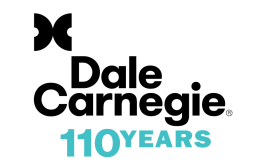 Providing Professional Training to Corporations and Individuals
Established business in Northern Indiana serving greater Fort Wayne, Elkhart, and South Bend geographical areas. The firm has the top performing training professional in North America and is generating over $500K in revenue per year with a 62% gross margin and 36% net profit before tax. Several corporate client accounts offer repeat training class opportunities along with public courses that can be offered anywhere in the territory. This territory offers excellent growth potential. Dale Carnegie provides extensive franchise support and business mentoring to ensure success.
Dale Carnegie has been recognized by Franchise Business Review™ and Entrepreneur Magazine™ for providing best-in-class sales and marketing support while maintaining our brand's position as a leader in a multi-billion-dollar industry. Our content has also earned us recognition as a Training Industry Top 20 Leadership, Top 20 Sales, and Top 20 Workforce Development company for years. Here are some attributes and benefits of a Dale Carnegie franchise:
- Low overhead, high ROI
- No expensive real estate or inventory purchase
- Significant revenue potential in this protected territory
- Caters primarily to local companies, a market untouched by national competitors
- Connect with the highest-level executives in your community
- Represent a 106-year-old premier brand that opens doors to the c-suite
This is a unique opportunity to acquire an award-winning business!