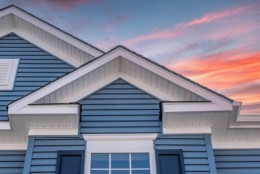 Established in 1984, this siding Company sells and installs exterior siding on new and existing homes, gutters, leaf covers, and replacement windows.
Approximately 55% of the Company's sales are generated through new construction opportunities, while 35% come from re-siding customers, and the final 10% of sales are generated through gutter and window replacement, as well as other service work.
With 38 years in the industry and an experienced team, this Company has thrived by word-of-mouth and supplier recommendations. Six full-time installers are led by strong leadership that has created a loyal customer base.
In 2022, the Company generated $888,000 in total revenue and an SDE of nearly $214,000.
After almost 40 years in business, the current owner is seeking to sell the Company in order to transition into retirement.